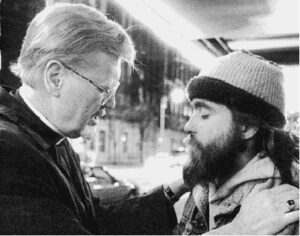 Pastor Bud Palmberg's eyes still light up, telling the story. A young pastor on Mercer Island, Bud came downtown after choir practice, and followed some homeless young people into an abandoned house on First Hill. He was looking for a troubled child of his congregation, who had been drifting with other "hippies" along the west coast. It was 1967.
Pastor Bud "rapped" with those young people about everything – love, war, politics, faith. And he kept coming back. Choir practice ended, then Bud would drive downtown Seattle, to visit his new friends.
One of those homeless people said, "Seattle needs a minister on the street every night." Bud agreed. "You get some training together, and I'll get the clergy." Pastor Bud thought that might be the end of it. But the young man pulled together Skid Road workers, public health nurses, a bar owner, and the police department. He surprised Pastor Bud, who quickly called together religious workers, and Operation Nightwatch was launched – ministers of all types on the streets, 10:00 pm to 4:00 am. No preaching, just a loving presence.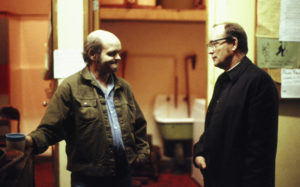 It was rough work. The first year, there were six emergency room visits. Bud himself was thrown through a plate glass window into a porn shop. But soon, Nightwatch volunteers — nuns, priests, ministers — became an accepted part of the night scene in downtown Seattle. In 1976, Operation Nightwatch was incorporated, and a director, Rev. Norm Riggins, became the first Executive Director.
Out of that tumultuous time, one thing became clear. Homeless people needed help. A small office was opened, staffed with a volunteer or two. Nightwatch became known for its supply of donuts, coffee, knit caps, and blankets.
The number of homeless people grew dramatically. But so did Nightwatch. Volunteers started cooking meals. A day program agreed to let Nightwatch clients stay overnight. New socks were distributed by the hundreds.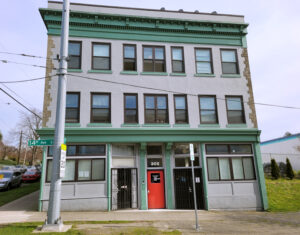 Nightwatch purchased and remodeled a building at 14th Avenue South and South Main Street in 1999. Meal service started in 2000 in a real commercial kitchen. The upper two floors provide living space for 24 low-income seniors.