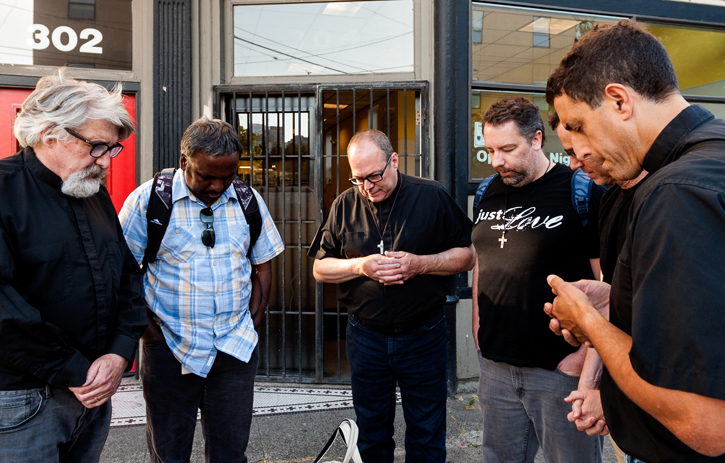 One of the best things about Nightwatch is the diversity of people who gather around the mission — "to reduce the impact of poverty and homelessness, in keeping with Jesus' teaching to love our neighbors."
The faith of the individuals who make up Nightwatch – as volunteers, donors, workers, tenants, and homeless neighbors – is as varied in form and expression as could be imagined. A long time ago, Nightwatch decided it could not define that faith. So we keep it simple. If you are good with loving your neighbor, you are welcome. No statement of faith required. All are welcome. We are Catholic, Presbyterian, Methodist, Episcopalian, Baptist, and undecided.
In the spirit of generosity, we invite you to pray as you are led.
Current prayer requests
Please pray with us…
Mental Health
Loving God, You are always near to us, especially when we are weak, suffering and vulnerable. Reach out to those who experience mental illness. Lift their burdens, calm their anxiety, and quiet their fears. Surround them with your healing presence that they may know that they are not alone. Amen.
Immigrants
You, O Lord, have instructed us to be generous and open hearted toward strangers and aliens. Grant that the immigrants among us would be safe and have those things necessary for life and peace. Help us to welcome them in, by the Spirit at work among us. Amen.
Addiction and Recovery
Lord we pray for those suffering from addiction. Grant the wisdom to know Your will, and the strength of your Holy Spirit to accomplish it. Help us as caregivers to be wise and compassionate. Let your peaceful life fill us with peace. Amen.