Without shelter, people die. Does it matter to us?
Join us on October 23rd or 27th to be inspired, and save a life!

Register to attend and get more details here.
---
Every fall, Operation Nightwatch invites the community to collect socks, and then bring them to Nightwatch on a Sunday afternoon. Please join us this year on November 18!
More Sock It open house details here.
---
Here's your chance to come look around, hear in greater detail about the various volunteer opportunities, and find your perfect fit.
Volunteer Open House details here.
Learn more about volunteering at Nightwatch here.
---
We publish a monthly newsletter – the stories are short and to the point, the sort of stories you would share with friends, stories of survival, failure and redemption.
Read all the Nightwatch News here.
---
A Nightwatch shelter got bounced in February.
This is the story of where we've been and where we landed.
Read the whole story here.
---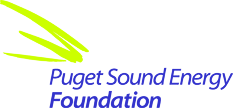 Thank you to the Puget Sound Energy Foundation for their support of our safety and emergency preparedness!
---

Thank you to the Union Pacific Foundation for their support of Operation Nightwatch!
---
Need a Speaker?
Hear more about homelessness in the community, the work of Nightwatch, and stories from the streets of Seattle.
Nightwatch can provide a program for your school, community group, church, Sunday school class, or home fellowship.
Just give us a call. (206) 323-4359.