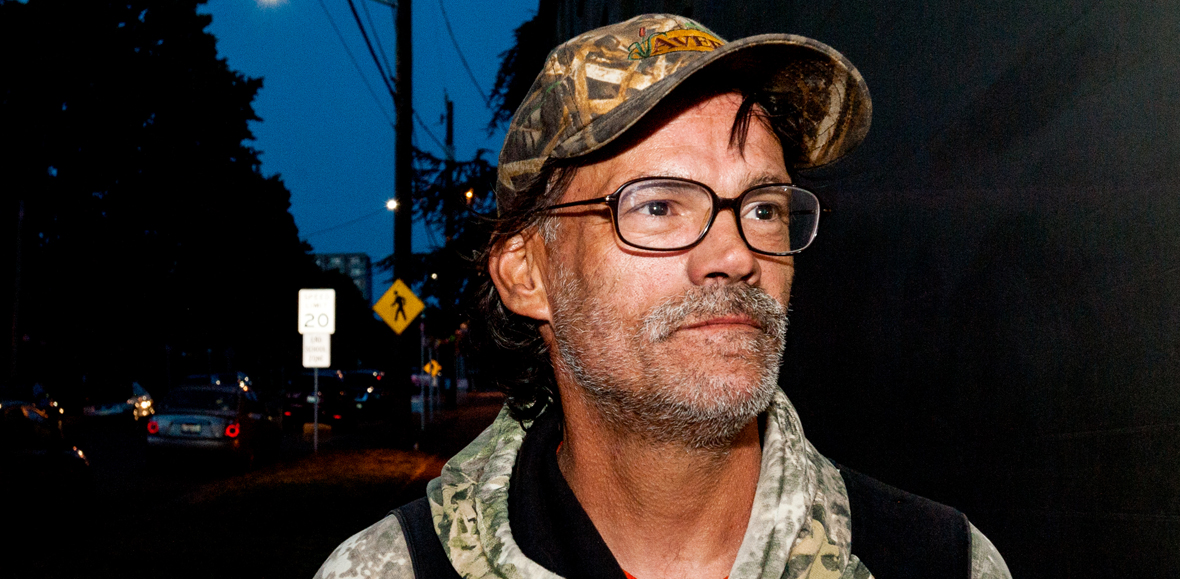 Every night, Nightwatch staff and volunteers help homeless adults get food and shelter.
A delicious hot meal is served at 8:00 p.m., using donated food and volunteer cooks. Homeless people are then dispatched to various shelters around the city. It is fast-paced and semi-chaotic, but people generally are appreciative and feel cared for.
Unfortunately, by the end of the night there may not be enough shelter for everyone. Some people may have to sleep outside. If that's the case, we give them a warm blanket and a Metro bus ticket.
The sad fact is that there are over 5,000 without even basic shelter. That's why our work is so important. No one will get stable if they have to sleep in an alley.
Do you need food and shelter?